---
OGP Games Page
NEW! OGP takes a stab at the sports games market with Sumo Arena and Head to Head Golf.
The following online resellers also offer our games, often at discounted prices.
This page is for credit card orders. We also accept orders via conventional mail if that's what you prefer.
---
View Shopping Cart / Checkout
Omni Gaming Products proudly uses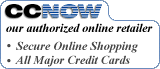 to handle credit card transactions, especially because - and this is the important part here - we don't have to do any of it ourselves.